Training course
Responding to Cyber Security Threats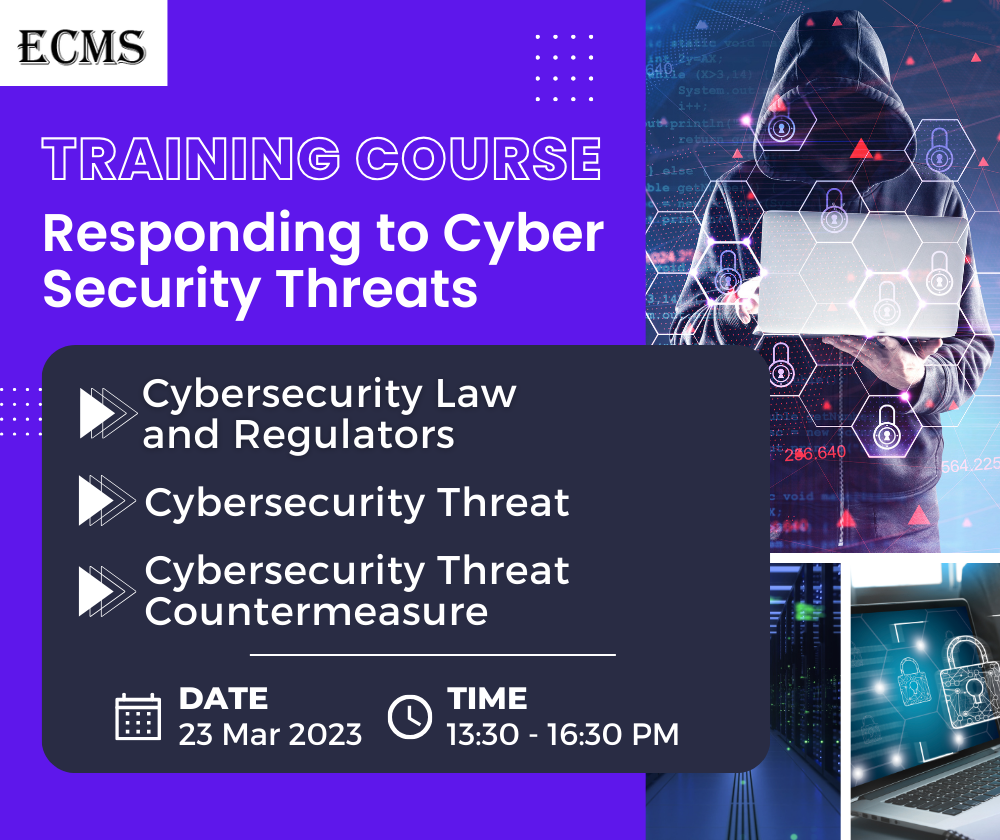 About the training course
In the current digital age, information technology has become a crucial part of our daily lives. From smartphones to smart homes, the convenience and connectivity offered by technology have transformed our lifestyles, work, and interactions. Nevertheless, with an increasing reliance on digital tools and platforms, understanding the legal and cybersecurity aspects of cyberspace has become essential.
IT security consulting and planning services,
including assessment according to international standards and organize training courses
10 years cybersecurity experience, with consulting, planning and providing the website attack testing services. The service is provided in the form of a Security Cloud Service, so it can provide a comprehensive cybersecurity. From a team of specialists with certificates or qualifications from international institutions such as ISC2 , SANS , Offensive Security , EC-Council, CompTIA etc.
*The application deadline : Saturday 5 Mar, 2023