How important is Online Marketing?
What IT solutions can grow your business in the right way?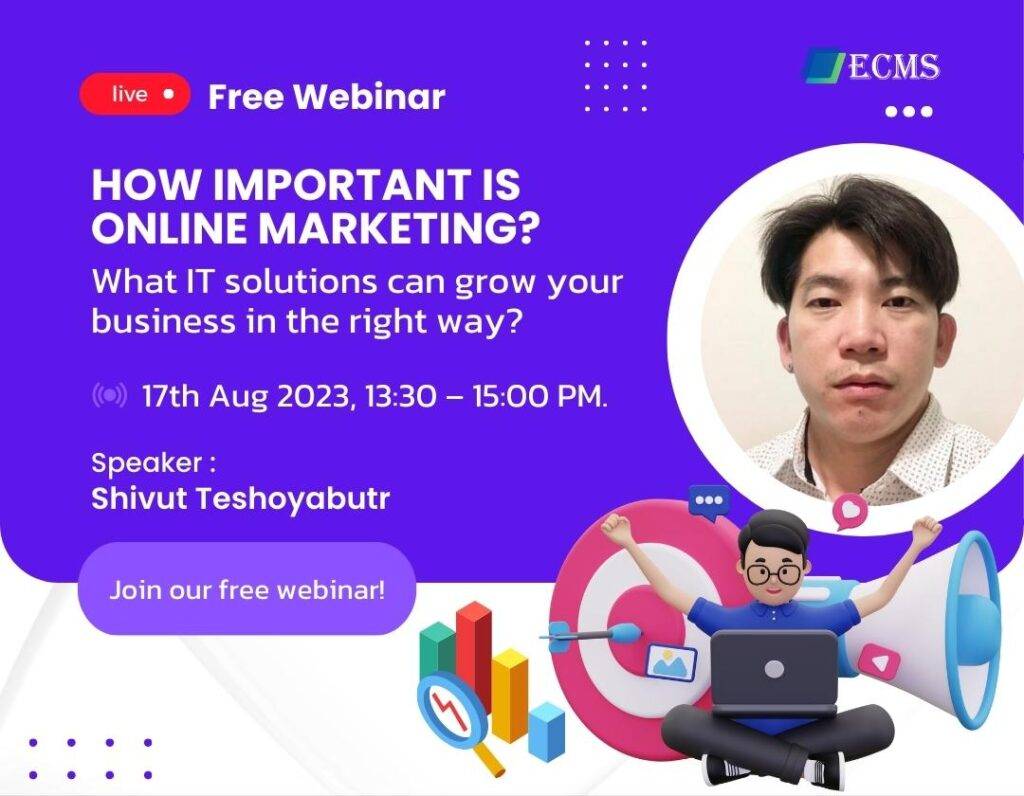 In today's digital age, an effective online marketing strategy is crucial for business success. Whether you're a small startup or an established company, harnessing the power of social marketing, email marketing, and webinar marketing can significantly enhance your brand visibility, engage your target audience, and drive conversions.

Why do you have to attend the seminar?
1. Learn their proven strategies, gain valuable insights, and apply them directly to your business for exponential growth.
2. Our seminar equips you with the latest trends, technologies, and tactics that will give your business a competitive edge.
3. Network with like-minded entrepreneurs, industry influencers, and potential collaborators.
4. To help discover new business channels, new markets and innovative business models.
Shivut Teshoyabutr
[Chief Technology Officer]
ECMS LTD.
IT Expertise and Online Marketing
Who should attend this seminar?
Privilege for a person who attending this seminar only